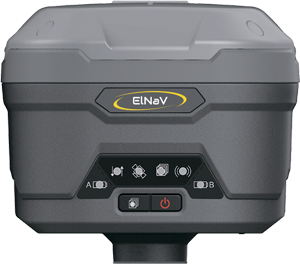 Flexible work modes
Preset GNSS configurations enable quick setup with only few clicks on the front panel keyboard to match the requirements of the survey project to be completed.
Rugged and compact
The rugged and durable industrial design meets the stringent IP67 standard for environmental protection from water and dust
The ESR 50 GNSS receiver integrates positioning and communication technolo-gies in a rugged unit that is designed to provide work flexibility.
When RTK networks are unavailable at your job sites, just easily set up one ESR 50 GNSS UHF base and use your ESR 50 GNSS UHF rover to conduct your RTK survey
432 channels - Full GNSS
The Embedded 432-channel GNSS technology takes benefits from GPS, GLONASS, Galileo and BeiDou signals and provide robust data quality.